About us
Our business
Is exporting container sized loads of good quality antiques at realistic prices.
We have over 35 years experience dealing with importers across the U.S.A
An established network of contacts with suppliers across the North West of England
As a family-run firm, our business is our life, so if you're looking for someone who'll get the job done right without fuss and bother, and knows how to walk their talk, you've come to the right place.
Details
40,000 sq. ft. warehouse full of good quality antique furniture.
45 ft / 40 ft / 20 ft containers leaving weekly.
1000s of pieces available from high end to low end.
At least 500 pieces arriving weekly all at realistic prices.
References available throughout the U.S.A.
On this page, we have put together some further information about who we are, what we have to offer, and the way we like to do business, together with some pictures from around the site we work from. But firstly, a brief note about why we're here on the 'information superhighway' in the first place.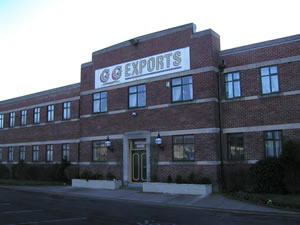 Why advertise?
We have built up our business largely through word-of-mouth recommendations from people who have seen what we have to offer, and liked it enough to keep coming back year after year. Having said this, you may be asking why we are advertising ourselves in this way. What bothers us, is that there are a number of people about in the trade who may call themselves dealers, and give the impression that they can offer the same kind of service that we do, but frankly do not have the experience or resources to deliver. So, not wanting first-time buyers to be put off the importing business altogether, we thought we would 'blow our own trumpet' for a change, and let you know that there is someone you can deal with who actually knows how to look after their customers and make sure that loads arrive as agreed, and in good condition. You don't have to take our word on this - just check through the following list of things we offer, see who else will commit themselves to the same, and contact us for a reference.
What we have to offer...
Probably the largest stock you're ever likely to see in the U.K. References available from many parts of the U.S.A.Courier service available and willing to take you to other dealers, markets and fairs, etc. No damaged goods, no missing hardware.
Friendly staff. Everything you need under one roof.
1,000s of pieces to choose from.
1,000s of coloured leaded windows.
We operate a container shuttle service, meaning containers are always here on our own loading dock so you save on haulage. Expert packing - everything wrapped, tagged and taped. 7 acre site. Situated on main road with easy access to motorway and train station.Payment not required until the container reaches port of destination, apart from a small deposit. We are entirely self supporting; we work off our own finances. We buy at the right price, and we sell at the right price.
Come and see for yourself, or ask as many questions as you like. Remember, we walk it as we talk it.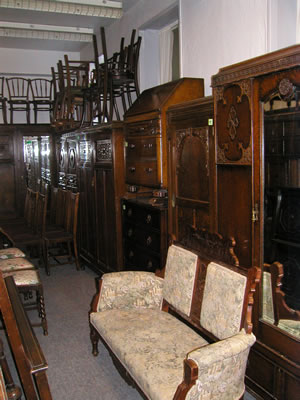 Newfield House
Middleton Road
Middleton
Morecambe
Lancashire
LA3 3PP
England.
Telephone: +44 (0)1524 850757
Fax: +44 (0)1524 851565
email: jay@ggantiques.com