YOU ARE NOW IN A NO SPIN ZONE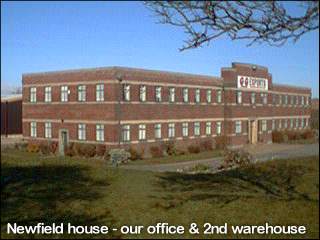 Our business
Is exporting container sized loads of good quality antiques at realistic prices.
We have over thirty five years experience dealing with importers across the U.S.A /Canada/Far East and Europe.
An established network of contacts with suppliers across the North West of England
As a family-run firm, our business is our life, so if you're looking for someone who'll get the job done right without fuss and bother, and knows how to walk their talk, you've come to the right place.
40,000 sq. ft. warehouse full of good quality antique furniture.
45 ft / 40 ft / 20 ft containers leaving weekly.
1000s of pieces available from high end to low end.
At least 500 pieces arriving weekly all at realistic prices.
References available throughout the U.S.A.

Getting in touch.
Unlike some of the 'on-line antique supermarkets' now on the web, we prefer to deal with regular customers who will trust us to get on with doing what we do best, which is why we don't carry a full stock list on this site. That way you benefit from our experience in making up loads of pieces to your requirements, and we have the time to talk to our suppliers and keep the shipping running smoothly, rather than spending our days hunched over a computer screen or messing about with a digital camera (though we can email pictures of individual pieces on request). So if you would like to place an order, or contact us for more information, please write, phone or email us at the addresses on the right:
Newfield House
Middleton Road
Middleton
Morecambe
Lancashire
LA3 3PP
England.
Telephone: +44 (0)1524 850757
Fax: +44 (0)1524 851565
email: jay@ggantiques.com